New Suicide Squad (2016) SXSW Tattoo Posters
Warner Bros have released new posters for their upcoming DC film Suicide Squad. The film revolves around a team of super-villains currently imprisoned who are brought together by the U.S. government to execute their secret mission in exchange for early release. The new posters come with a cryptic tweet from the actors about leaving their mark on the SXSW festival along with the hashtag #HarleysTatooParlor. We know that Margot Robbie had inked the cast members and the director on set previously. The studio has now confirmed that there will be a parlour in Austin where you can get these new tattoos inked.
Meanwhile enjoy these new set of tattooed images :
[/su_slider]
And here's a brand new poster for the Suicide Squad: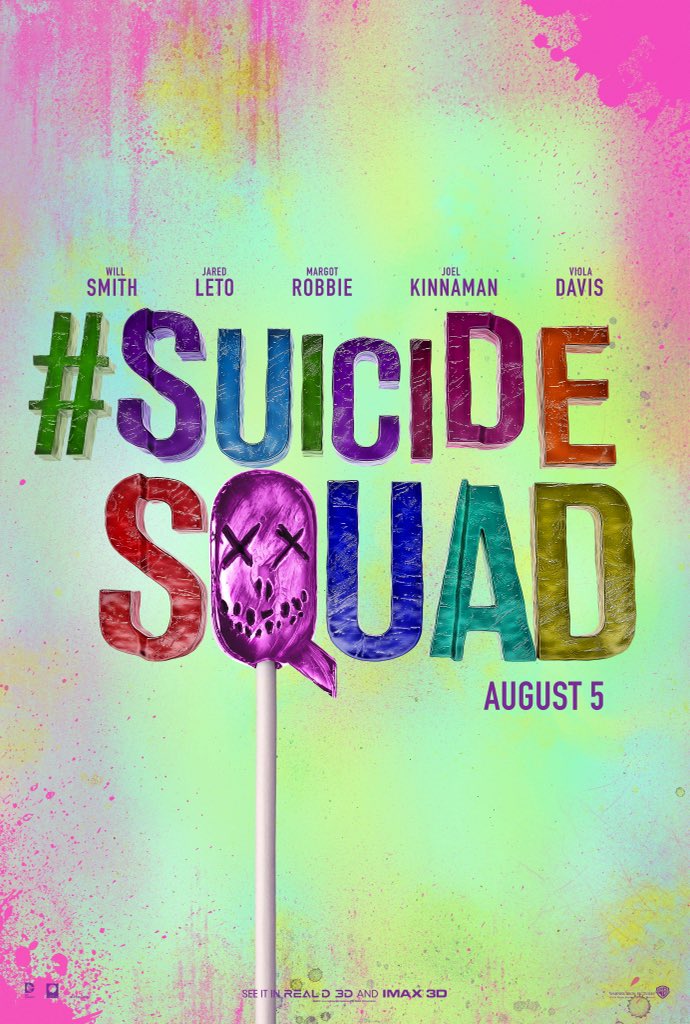 Directed by David Ayer, Suicide Squad stars Will Smith as Deadshot, Margot Robbie as Harley Quinn, Jared Leto as Joker, Jai Courtney as Captain Boomerang, Cara Delevingne as Enchantress, Adewale Akinnuoye-Agbaje as Killer Croc, Karen Fukuhara as Katana, Joel Kinnaman as Rick Flag, Adam Beach as Slipknot, Jay Hernandez as El Diablo, and Viola Davis as Amanda Waller.
Suicide Squad is set to hit theaters on August 5, 2016.
Read the official synopsis below:
It feels good to be bad… Assemble a team of the world's most dangerous, incarcerated Super Villains, provide them with the most powerful arsenal at the government's disposal, and send them off on a mission to defeat an enigmatic, insuperable entity. U.S. intelligence officer Amanda Waller has determined only a secretly convened group of disparate, despicable individuals with next to nothing to lose will do. However, once they realize they weren't picked to succeed but chosen for their patent culpability when they inevitably fail, will the Suicide Squad resolve to die trying, or decide it's every man for himself?